Exhibitions
Expoplu Engage: Departures
Claude Nassar, Golshan Azadokht, Ada M. Patterson, Annabelle Binnerts
21.11.2020 - 13.12.2020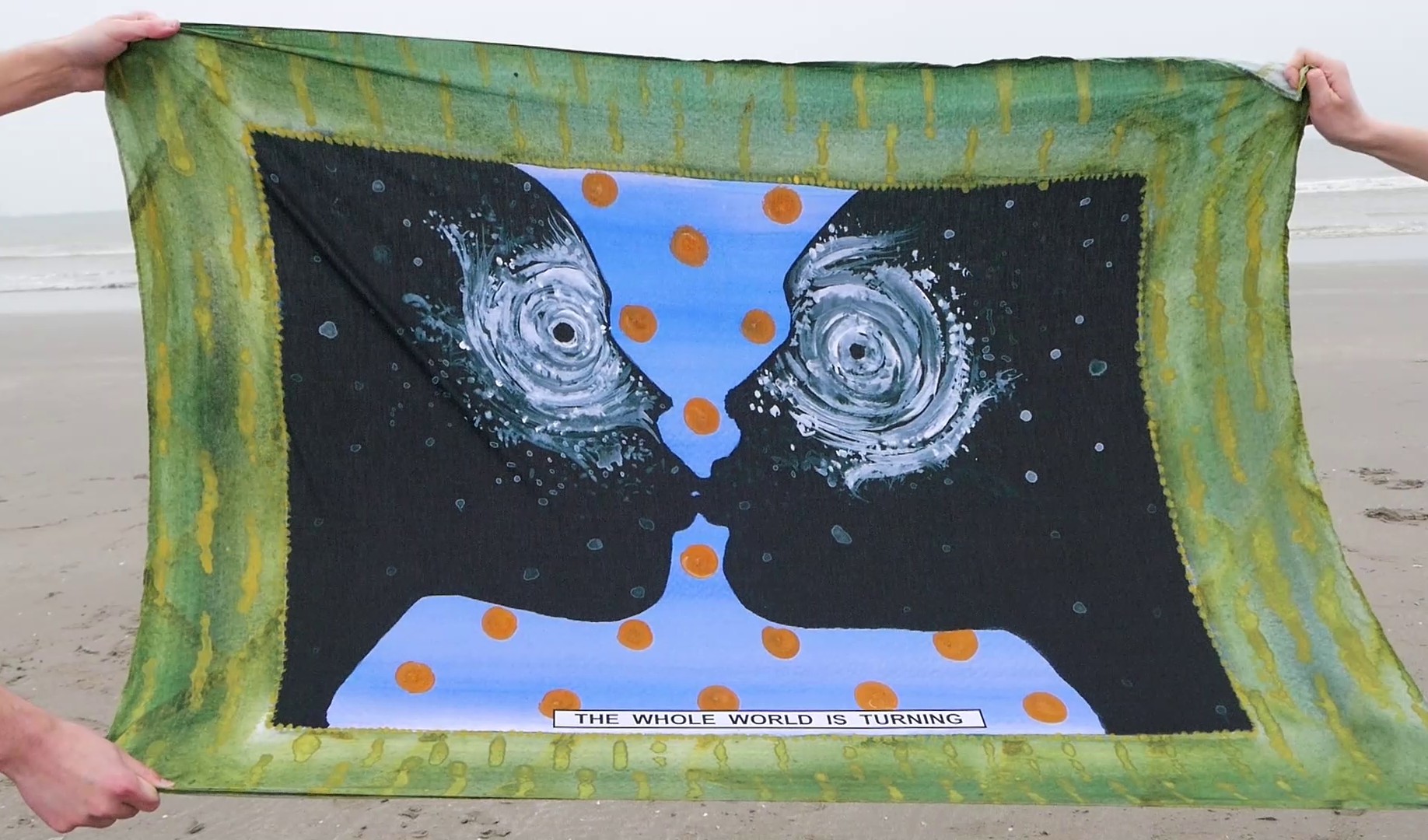 Curator: Youri Appelo
When trying to describe our present moment in time, the word 'crisis' will be on the lips of many. A crisis in terms of climate, health, economics, equality, racism, democracy, and the list goes on. It leaves us to wonder: 'how did we get here?'. Trying not to descend into fiction, we should be critical to the 'we' in the previous question. Despite the fact that the climate crisis is a global phenomenon and our economical systems are heavily intertwined with one another, it is also important to point out that a state of crisis is not something that is new for many people all over the globe. It has been their daily reality for many years now, in some cases decades; while some of us already learned to live and deal with this state of being, others just entered the realm of crisis. Becoming aware of these different, let's say, timelines of crisis, there is a possibility to form a bond of solidarity between people that not necessarily suffer the same fate, but share a specific mentality of hope; as clocks that align, despite being in different timezones. A place where we are equal in our yearning for a better, safer, healthier, fairer and more equal tomorrow.
Departures wants to bring young, artistic, poetic and critical voices to the forefront, and aims to present a space for hope in these times of crisis. It is not a coincidence that the word 'Krinein', where the word crisis stems from, translates into 'decide'. A crisis demands a decision, an action. Or as Rebecca Solnit writes in her book Hope in the Dark: "Hope just means another world might be possible, not promise, not guaranteed. Hope calls for action; action is impossible without hope.". A new generation is rising, and they are not only asking how we ended up here, but also focus on where to go from here. Departures from the now, into possible and hopeful futures.
*Departures is taking place in the context of the Young Art Weekend, in which several art organizations in Nijmegen present works of recent art graduates.
Extra info
Claude Nassar
Claude Nassar is a filmmaker, researcher and writer from Lebanon, currently based in The Netherlands. Claude works at the intersection of theoretical research and film making, where film becomes a tool for thinking alongside more traditional research technics.
Golshan Azadokht
Golshan Azadokht is a Dutch-Iranian graphic designer who embraces a balance between the personal and political. The works are often concerned with the representation of traumatic events, representing some problematic moments in her life and channeling those moments into something creative. Her practice sits at an intersection of archiving, narrating and making. This way she attempts to prioritise the important issues and misrepresentation she sees in society and stories that need to be told.
Annabelle Binnerts
Annabelle Binnerts (1995) is a visual artist based in Rotterdam & Utrecht. Within her practice, she is focusing on language, both as subject as material. Words and sentences can be seen in many of her works, sometimes written by herself, sometimes by others. She works in a variety of media: drawing, sculpture, video and performances. She is specifically interested in the way we use language to describe places. Besides this, she is interested in what it means to work with text within the visual context of the exhibition space.
Ada M. Patterson
Ada M. Patterson (Bridgetown, 1994) is a visual artist and writer based between Barbados, London and Rotterdam. A 2019 resident of the Hamburger Community of Art, Rotterdam, they have exhibited with Live Art Development Agency, London; Barbados Museum & Historical Society, Bridgetown; Roodkapje, Rotterdam; Ateliers '89, Oranjestad; Alice Yard, Port-of-Spain. Their writing has featured in ARC Magazine, Sugarcane Magazine, PREE, Mister Motley and Metropolis M.