Exhibitions
Symbiosis Series
Daisy Madden-Wells, Katrein Breukers
Curator: Fenne Saedt
30.04.2022 - 26.06.2022
Nijmegen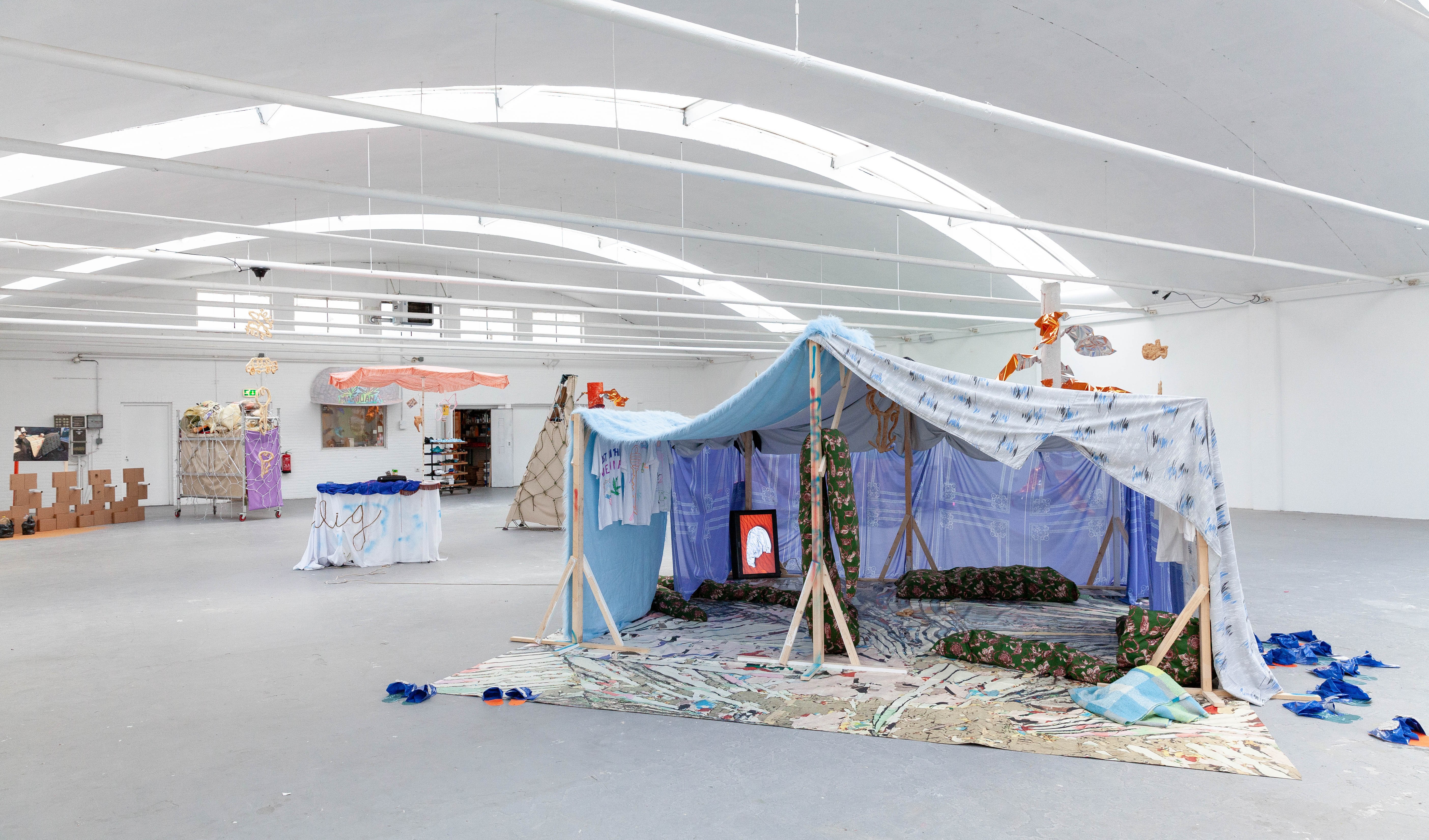 In the interest of our own future and that of the climate, we will have to reunite with nature. But can we still do that? For the third edition of the Symbiosis Series, artists Katrein Breukers and Daisy Madden-Wells delve into the history of gardens and question the relationship between humans and nature.
The name Symbiosis Series is derived from the phenomenon of symbiosis : the prolonged and harmonious coexistence of two or more organisms of different species, whereby coexistence in itself is beneficial or even necessary. This exhibition format provides two artists with space, resources and support to experiment and create new work. Participating artists are encouraged to interact with one another in various ways, similar to the natural process of symbiosis. During this interaction exchange and collaboration are possible, while (re)shaping the individual practice. Sometimes the selected artists' work differ in medium or conceptual positions, resulting in an exhibition based on a visual dialogue. Other times their practices are more aligned, making the exhibition itself a single entity.
The artists are free to experiment, explore and break up their modus operandi. It is a collaborative process where artists previously unknown to each other exchange visions, working methods and vim and vigor.
Extra info
DAISY MADDEN-WELLS
Daisy Madden-Wells (1992) is a multidisciplinary artist and musician from South London. She studied Fine Art Drawing at Camberwell College of Arts, before completing the Masters of Artistic Research at The Royal Academy of Art, The Hague, graduating in 2019. She remains is living and working in the Hague. She has shown work at 1646, NEST and Page Not Found in the Hague, and Guts Gallery in London.
KATREIN BREUKERS
Katrein Breukers (1991) lives in Rotterdam and works in The Hague as a ceramics teacher and teaching instructor at The Royal Academy of Art. Her studio is located at Kunst en Complex in the port of Rotterdam. She studied the teacher training course at the Fontys School of the Arts (2013), followed by the Master Fine Art at the AKV St. Joost (2015). In 2017 she received the Young Talent grant from the Mondrian Fund and she won the AG Kunstprijs. In 2018 she resided at Sundaymorning@EKWC and in 2020 at De Fabriek in Eindhoven. In 2021 she received grants from the Mondriaan Fund, CBK Rotterdam and Stichting Droom&Daad for her most recent project Ornamenting the Home. Her work has previously been shown at Unfair Amsterdam, TENT in Rotterdam, Hotel Maria Kapel in Hoorn and Billytown in The Hague.