Events
ECHO // Outside the Text
14.09.2023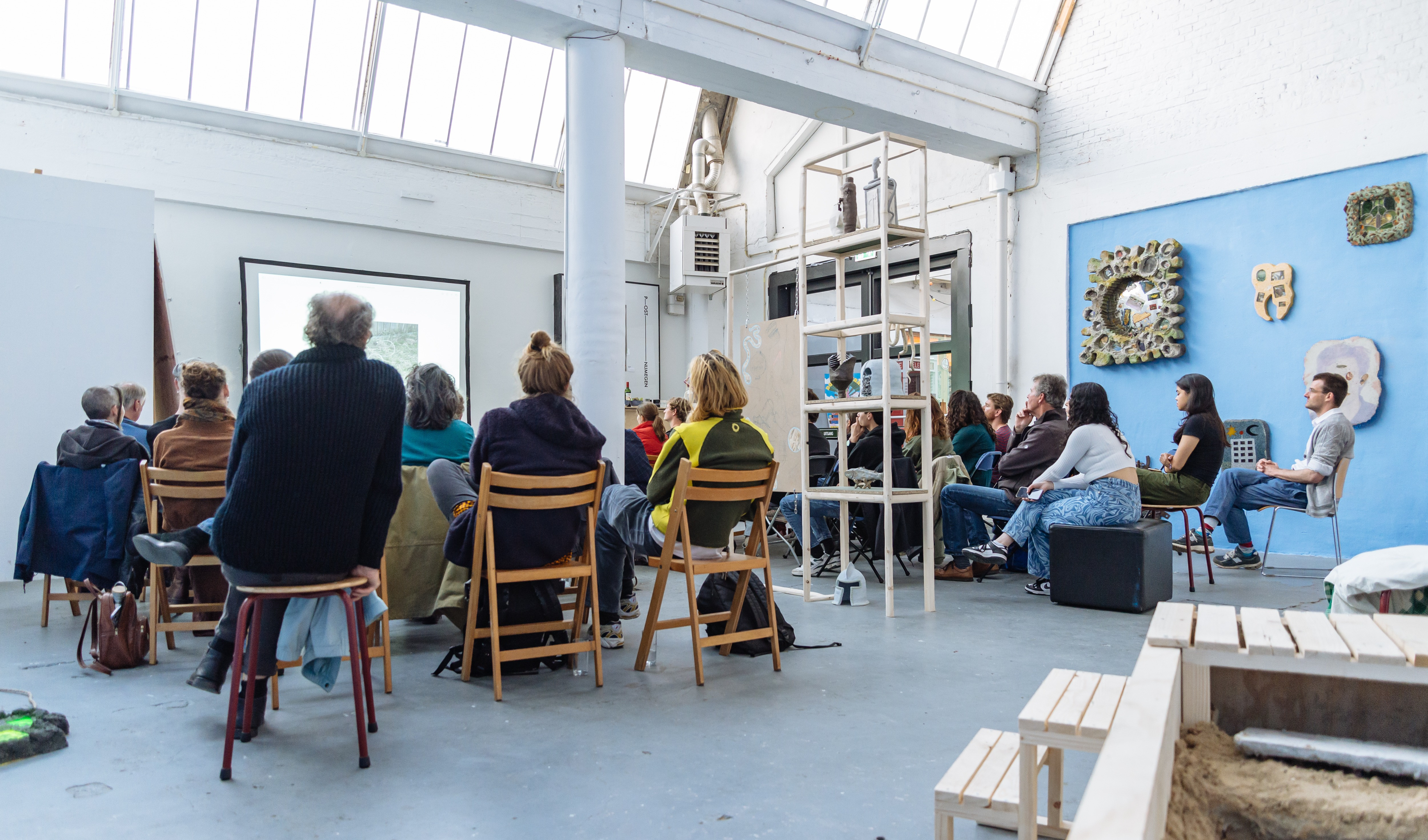 8:00 PM - 10:30 PM
Van Oldenbarneveltstraat 63A, Nijmegen
Language: English
Entry: €5, excluding service charges, inclusive of one beverage.
Buy your ticket here here!
On Thursday evening, September 14th, Platform POST is organising an in-depth event named 'ECHO' as part of the exhibition Outside the Text. During this lecture, individuals from various fields will shed light on the central question: how language shapes our reality. How have people been labeled and identified over time? How does language influence our thoughts and color perception, spatial understanding, and our sense of time? How can people achieve goals, construct identities, and build relationships through verbal and non-verbal communication? In what ways does language form a power structure? You will learn all about it during ECHO!
Janneke de Jong has worked as a teacher of classical languages at various high schools after studying classical languages at Radboud University in Nijmegen. After obtaining her PhD, she worked as a lecturer and researcher at various universities. In her research, which is based on Greek papyrus texts from Egypt (ca. 300 BCE - 800 CE), she focuses on the question of how power, social relations and identities are expressed in language and what developments take place over time.
During ECHO, Janneke will dive deeper into the field of language (and culture) by zooming in on titles and epithets (adjectives). These are used as labels to identify people and carry an ideological message. Thus, they form an important instrument for rulers and individuals within societies to express their social roles. In addition, they are revealing about the nature of societies and political, social and cultural changes that occur over time.

Dr. Danbi Ahn is postdoctoral researcher in the Neurobiology of Language group at the Max Planck Institute of Psycholinguistics in Nijmegen and holds a PhD from the University of California. In her current research she focuses on understanding the brain processes involved in speaking, and the effects of multitasking on language and cognition. With her work, she aims to shed light on the complex interaction between language, the brain and human experience.
Dr. Ahn delves into the underlying mechanisms of language use. During ECHO, you will hear more about the so-called "language relativity": the language we speak influences our thoughts and perceptions, even for tasks that do not require the use of language, such as colour perception, spatial awareness, and time perception.
Wyke Stommel is an Associate Professor in the field of language and social interaction in institutional and digital contexts at Radboud University. Varying from video consultations in the medical domain to instant messaging for counseling and interaction with robots: on the basis of the methods of conversation analysis she studies how people achieve goals, construct identities and build relationships step by step verbally and non-verbally in their communication. In her presentation, she will focus on the intersection of language, social interaction and gender by examining a short interaction of two people and a gender-ambiguous social robot.