Events
ECHO // Watch It Collapse
28.09.2023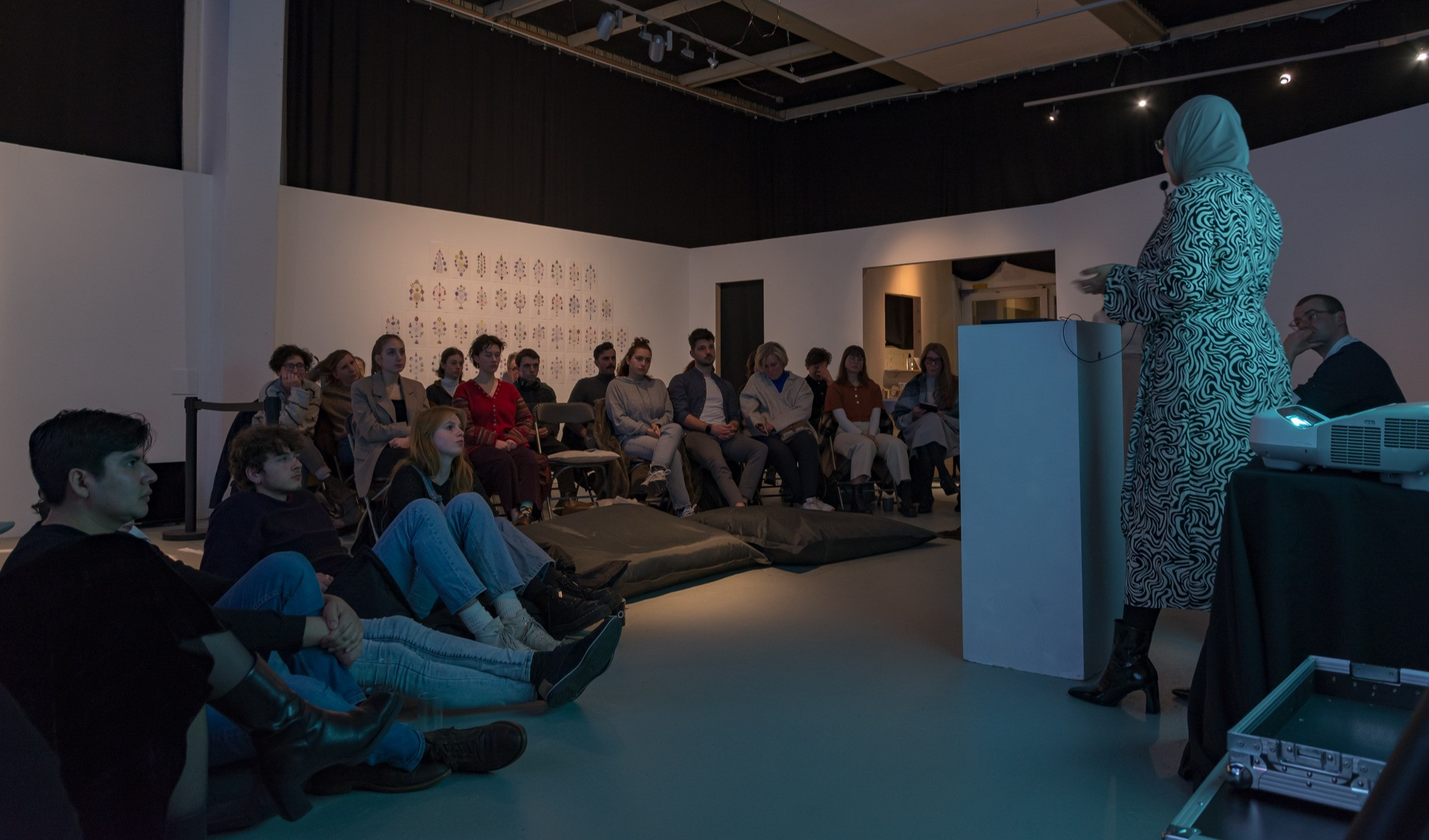 7:30 PM - 09:30 PM
Driekoningenstraat 16, Arnhem
Language: English
Entry: €5, excluding service charges, inclusive of one beverage.
Buy your ticket here!

On Thursday evening, September 28th, Platform POST is organising an in-depth event titled 'ECHO' and will take place within the exhibition "Watch It Collapse: Old Money Never Dies." During this lecture, Eliza Steinbock, Suus te Braak en Ada M. Patterson will shed light on the central theme: intersectional queer and transgender visibility. What is the current state of this visibility? To what extent does visibility equate to representation? Moreover, is there enough attention given to the safety and well-being of transgender and queer individuals? This evening will be moderated by artist Julius Thissen. Curious? Join us for ECHO.
Eliza Steinbock (they/them) is Associate Professor of Gender and Diversity at the Department of Literature and Art, Faculty of Arts and Social Sciences, Maastricht University. Eliza has published over 40 articles and book chapters on contemporary visual culture analyzing the intersecting dimensions of gender, sexuality, race, and ability. Amongst other things, they are the director of the Centre for Gender and Diversity, Project Leader of the national consortium "The Critical Visitor: Intersectional Approaches for Rethinking and Retooling Accessibility and Inclusivity in Heritage Spaces". During ECHO, Eliza will reflect on the critical use of anti-portrait and the technique of fabulation by queer, trans and of color artists, in relation to the work in the exhibition Watch It Collapse by Julius Thissen.

Ada M. Patterson (she/her) is an artist and writer based between Barbados, London and Rotterdam. She works with masquerade, music, performance, poetry, textiles and video, considering the connections between storytelling, transformation, crisis, grief, rage, disappearance, discretion, self-defence and survival. Exhibitions include "Life Between Islands: Caribbean-British Art 1950s – Now" at Tate Britain, London, and "[H]erkennen Herbouwen: Wonderkamers van het Rotterdams koloniaal verleden" at Kunsthal Rotterdam. She is an artist in residence at the Rijksakademie van beeldende kunsten. During ECHO, Ada will show a selection of artworks and reflect on character design and the limits of representation.
Suus te Braak (he/him) is the founder of HizzFit Queer Lifestyle Coaching and works as a lecturer in Social Work at the University of Applied Sciences in Nijmegen and as a DJ in the queer scene. As a Queer Coach, lecturer, and lived experience expert, Suus focuses on diversity, inclusion, LGBTIQ+ human rights, and strives for an ethical and solidarity-based society. During ECHO, he shares his experience in creating safe spaces where (queer) well-being and self-development take center stage.