Exhibitions
Fragments from Shallow Lake
Jasper Coppes
Curator: Youri Appelo
29.10.2022 - 11.12.2022
Nijmegen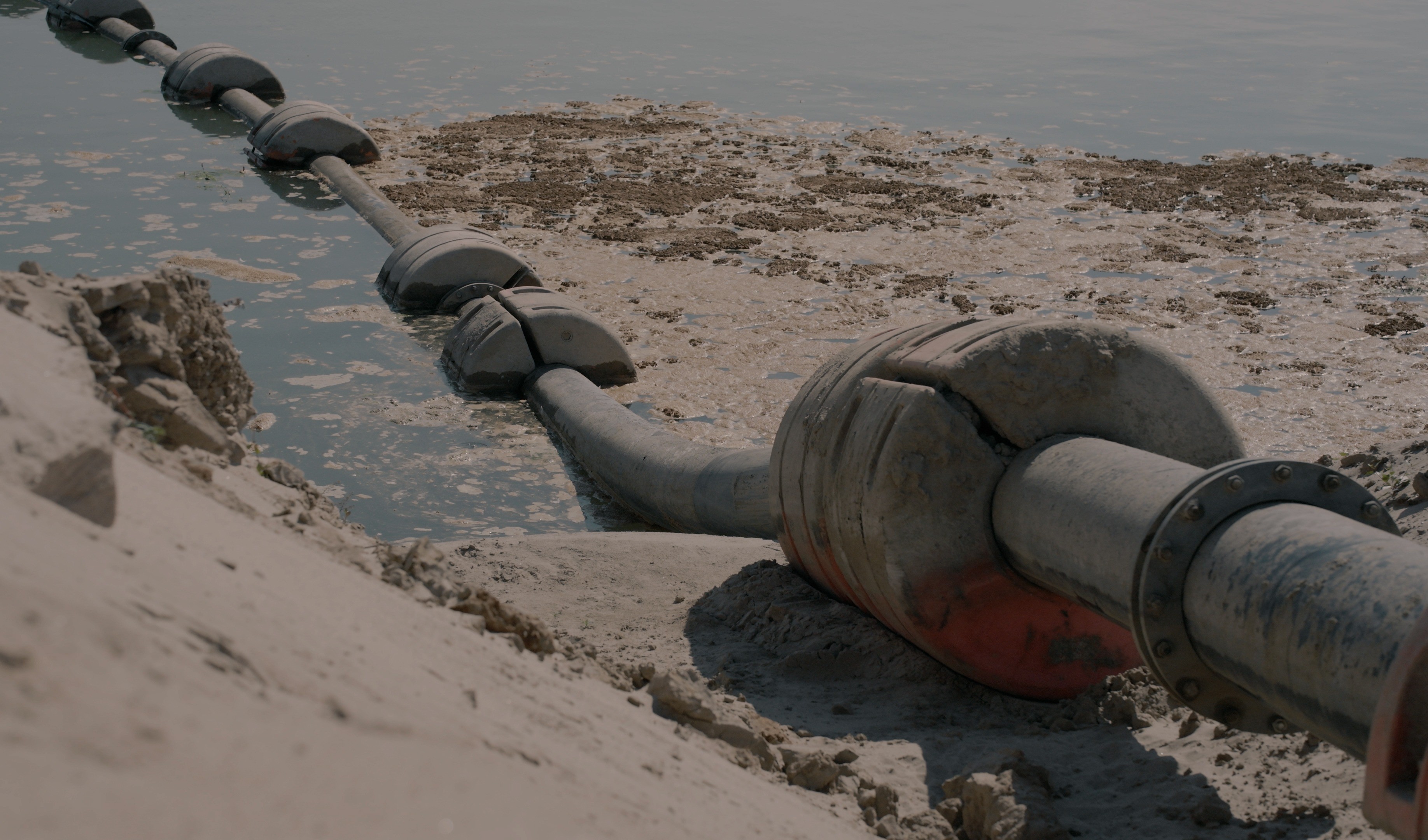 OPENING 28 October 20.00
P–OST Nijmegen Van Oldenbarneveltstraat 63‑A
What are the ecological consequences of dumping contaminated soil into public water? And can toxicity lead to new nature? These questions are central to Fragments from Shallow Lake. Jasper Coppes' solo exhibition features fragments of his new film Shallow Lake. The combination of these fragments offers the visitor the different perspectives that are discussed in the film, but at the same time it also gives an insight into the editing process of the film. Shallow Lake was developed in collaboration with production agency VRIZA.
In both the film and the exhibition, attention is paid to the contradictory nature of deep sand extraction lakes in the Meuse and Waal area. For decades these lakes have been filled with contaminated soil in order to create new nature reserves. This "new nature" is an industrial wilderness, a composite of exotics. Genetically modified primeval cows graze on polluted soil, rock powder from Scotland swirls in deep lakes, PFAS accumulate in toxic sludge. And all these elements form the territory of the beaver and special flora. But what is the impact of these toxic substances on the flora and fauna of these areas? And how can we deal with pollution?
Extra info
Jasper Coppes (NL, 1983) is an artist based in Amsterdam. His practice takes shape in a variety of different media, such as film, writing, sculpture, architecture and sound. In his work, he questions the dominant stories we tell about landscapes and the processes that take place within them. Long-term dialogues with specific sites, people and other entities form the basis of his practice. Recent exhibitions include: Chapter5IVE at Het HEM )2022), Exploded View at Arti et Amicitiae (2022), Aasivissuit at the International Film Festival Rotterdam (2021), Cabinet Interventions at the Glasgow International Festival (2018), Glasgow Short Film Festival (2017), Roineabhal at Galerie van Gelder (2015). Coppes is a tutor of the Master's degree program Artistic Research at the Royal Academy of Art in The Hague, and at the Gerrit Rietveld Academy in Amsterdam.