Exhibitions
Symbiosis Series #4
Justine Grillet & Thijs Jaeger
Curator: Fenne Saedt
08.10.2022 - 11.12.2022
Arnhem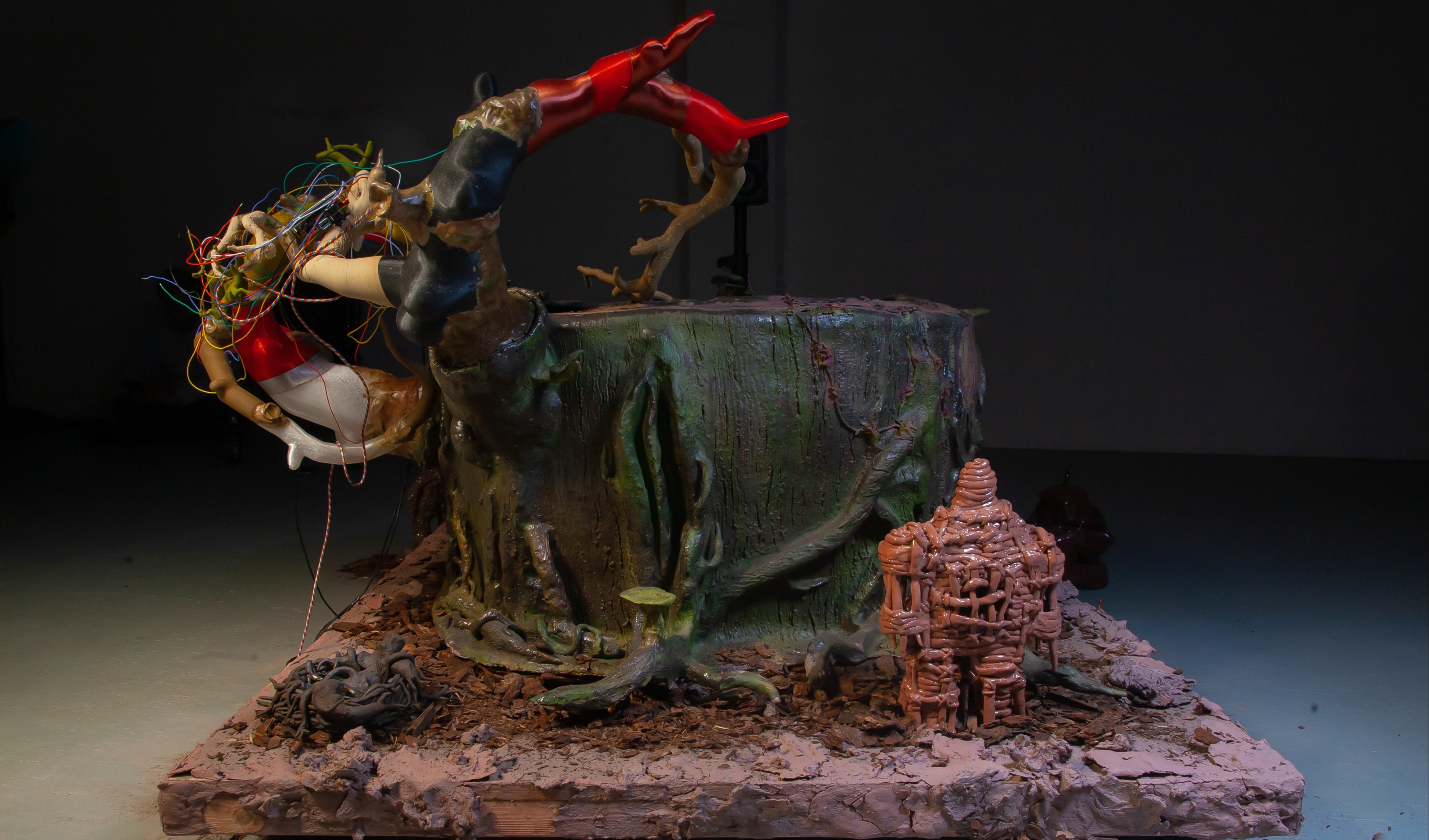 OPENING 7 October 20.00
P–OST Arnhem Driekoningenstraat 16
The name Symbiosis Series is derived from the phenomenon of symbiosis : the prolonged and harmonious coexistence of two or more organisms of different species, whereby coexistence in itself is beneficial or even necessary. This exhibition format provides two artists with space, resources and support to experiment and create new work. Participating artists are encouraged to interact with one another in various ways, similar to the natural process of symbiosis. During this interaction exchange and collaboration are possible, while (re)shaping the individual practice. Sometimes the selected artists' work differ in medium or conceptual positions, resulting in an exhibition based on a visual dialogue. Other times their practices are more aligned, making the exhibition itself a single entity.
The artists are free to experiment, explore and break up their modus operandi. It is a collaborative process where artists previously unknown to each other exchange visions, working methods and vim and vigor.
Extra info
Justine Grillet
Justine Grillet (1998, BE) graduated in 2022 from the sculpture department of the Royal Academy of Fine Arts in Antwerp (KASK). Her artistic practice mainly consists of installations and performances in which she combines craft materials such as ceramics, metal, electronic hardware and sound. Her research is mainly influenced by her interests in theatre, mythical creatures, fiction, witchcraft, magic and fairy tales. Based on this interest, her artworks are often composed of moving or interactive elements, or they possess a performative character. Grillet was a summer resident at Het Bos in Antwerp in 2020, where she worked on a new album. Her work has previously been shown in Pizza Gallery, Galerie Zotto, Base-Alpha Gallery, Ballroom Gallery and Projektraum 145.
Thijs Jaeger
Thijs Jaeger (1990, NL) graduated from the Royal Academy of Art The Hague (KABK) in 2017 and has lived and worked in The Hague ever since. In his art practice he connects mythology, folklore and religion with images he finds on the internet. Based on that he creates (ceramic) sculptures, videos and installations. Jaeger often works with electronic hardware, which means that moving elements characterize his works of art. After graduating, he had a work period at the European Ceramic Work Center (EKWC) in 2018. His work has previously been shown at Kunstmuseum The Hague, GEM, Corrosia, Omstand, Museum Bommel Van Dam, Art Rotterdam, Unfair, Heden and Stigter Van Doesburg. His work can also be found in the collection of Heden and De Groen. He is co-founder and board member of artist-run-space Trixie in The Hague.