Exhibitions
The Feat
Mikhail Tolmachev
Curator: Anna Bitkina
07.10.2023 - 26.11.2023
Nijmegen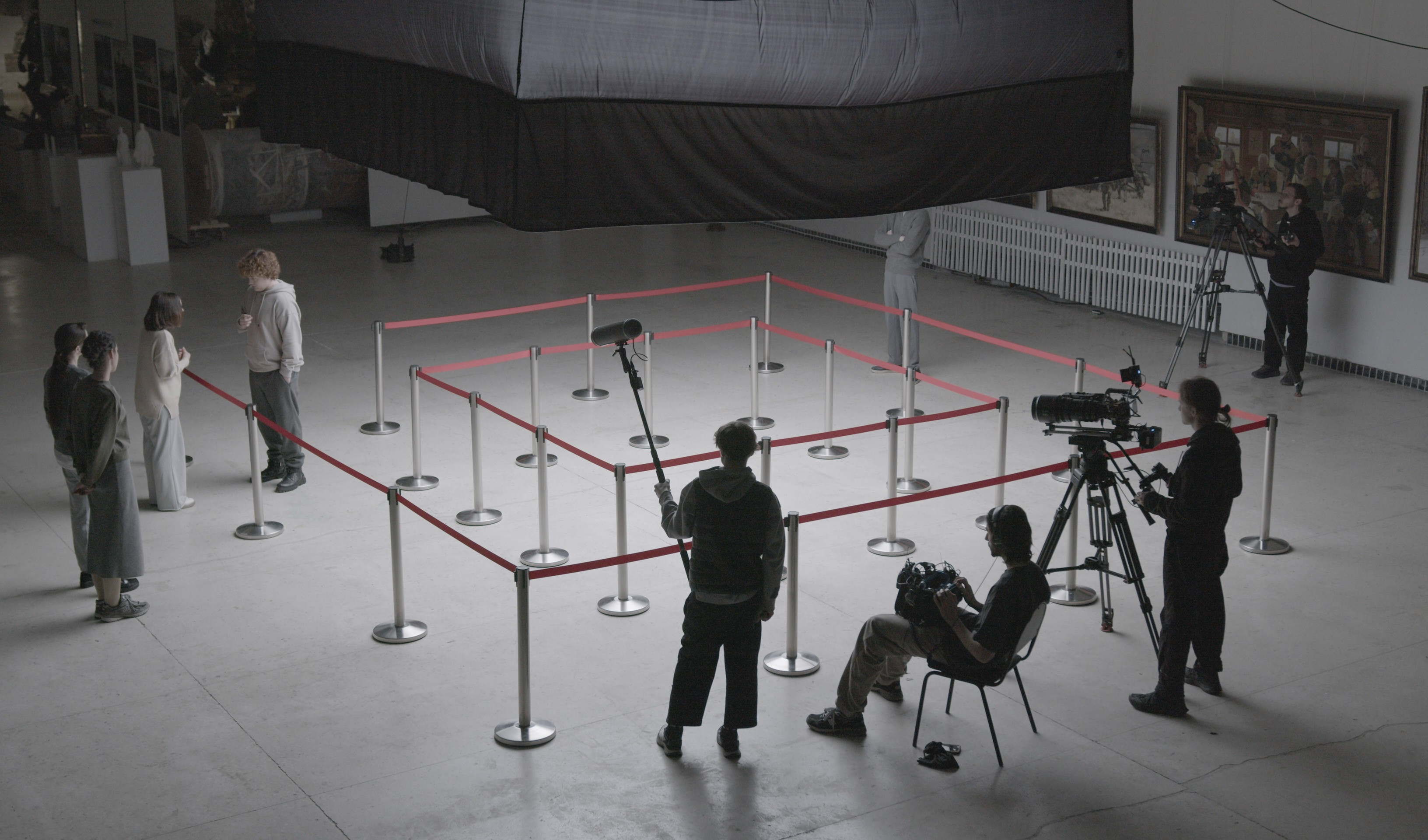 Mikhail Tolmachev's new adaptation of the multi-channel video installation The Feat, challenges legitimised and state-sanctioned forms of violence by addressing cross-regional military histories that are presented in museums. In this complex work, the artist questions the ambiguous influence of visual languages and narratives surrounding contemporary wars on visions of a safer and more reasonable future.
Tolmachev's long-term artistic research focuses on a war diorama depicting one of the fierce military battles during the Chechen War (2002), currently displayed at the Airborne Forces Museum in Ryazan, Russia. To illuminate the manipulative nature of Russian imperial and nationalist historiography, and to explore the interplay between war art and civil society, the artist has developed The Feat to deconstruct the creation and presentation of the diorama within the museum. By employing documentary footage, archival research materials, 3D modelling and performance, the artist sheds light on the construction of military mythology that leads to a specific political present. While closely studying the diorama he interrogates notions such as heroism, dedication, and self-sacrifice, which were deliberately used to fuel the state propaganda machine, despite deviating from factual evidence. The work also addresses urgent contemporary issues by highlighting the continuity between the Chechen War and the ongoing full scale war in Ukraine, which fuels regional tensions and contributes to global militarization.
Extra info
Mikhail Tolmachev (RU/DE) is a visual artist who primarily works with photographs, moving images, sound installations, and publications. His work reveals power structures related to the production of truth and explores the role of art as a tool that undermines reality while also becoming an instrument of state propaganda. Tolmachev examines the violence of visibility to reconsider the conventions of spectatorship. His research-based projects focus on material forms that reflect histories in fragments, imprints, echoes, and other forms of remediation of experiences and events. He combines reenactment, documentary, and essay forms to expose the ways in which fiction and reality coexist. Recent shows include Düsseldorf Photo+ (2022), Luleå Biennial (2022), Festival Printemps De Septembre (Toulouse, 2021), Museum of Modern Art (Moscow, 2020), 7th Moscow Biennial for Contemporary Art (2017), Kyiv Biennial (2015), and Badischer Kunstverein (Karlsruhe, 2015).
Anna Bitkina (RU/NL) is a curator of visual contemporary art, focusing on performative and educational projects. She is a co-founder of the nomadic curatorial collective TOK. In her long-term and transdisciplinary projects, Anna aims to generate critical analyses of contemporary reality through addressing the implications caused by different forms of dominate ideologies and oppressive powers. She studies complex socio-political environments, urban and industrial locations, traumatised communities, unresolved historical events and natural calamities. Her recent solo curatorial projects include public art work "Echoes of The Sea" by Nabil Ali (in collaboration with Museum of Ethnography and Anthropology/Kunstkamera and Sevcable Port, St Petersburg, 2022), "Nucleus of Capital" by Nina Støttrup Larsen (POST, Nijmegen, 2021), a performative project by Gluklya "Debates on Division" (2014-2019, various locations in Europe and USA), and the public art project "Critical Mass" (2011-2021, St Petersburg, various city locations). As a part of TOK, she co-curated the 6th Tallinn Photomonth Biennale and its main exhibition "Intensive Places" (2021), "Get Real!" (Gallery Luda, St Petersburg, 2021 and Het Nieuwe Instituut, Rotterdam, 2022), and "Voicing the Silence'' (Moscow, CCI Fabrika, 2021, apexart international open call winner). Currently Anna co-curates the travelling exhibition project "The New Subject. Mutation Rights and Conditions of Living Bodies'' (2023-2025), "Colonial Endurance" (Het Nieuwe Instituut, Rotterdam, 2023), and serves as an external curator at historical museum Paleis Het Loo in Apeldoorn, The Netherlands.